I recently found a photo of an RAF Sunderland ML725 in my collection.
Apparently this was one of the Sunderland Mk.IIIs that were released to BOAC in August 1943 in order to operate their UK to West Africa routes.
ML725 was allotted the civil registration G-AGHW, but operated as a quazi-military aircraft bearing the the code OQZC.
Postwar, the BOAC Sunderlands were refurbished to civilian standards and reclassified as the Hythe class.
G-AGHW then carried the name 'Hamilton'.
It crashed on Bridgestone Down on the Isle of Wright on November 19th 1947 when it flew into high ground in low cloud and poor visibility on a flight from Hythe to Poole.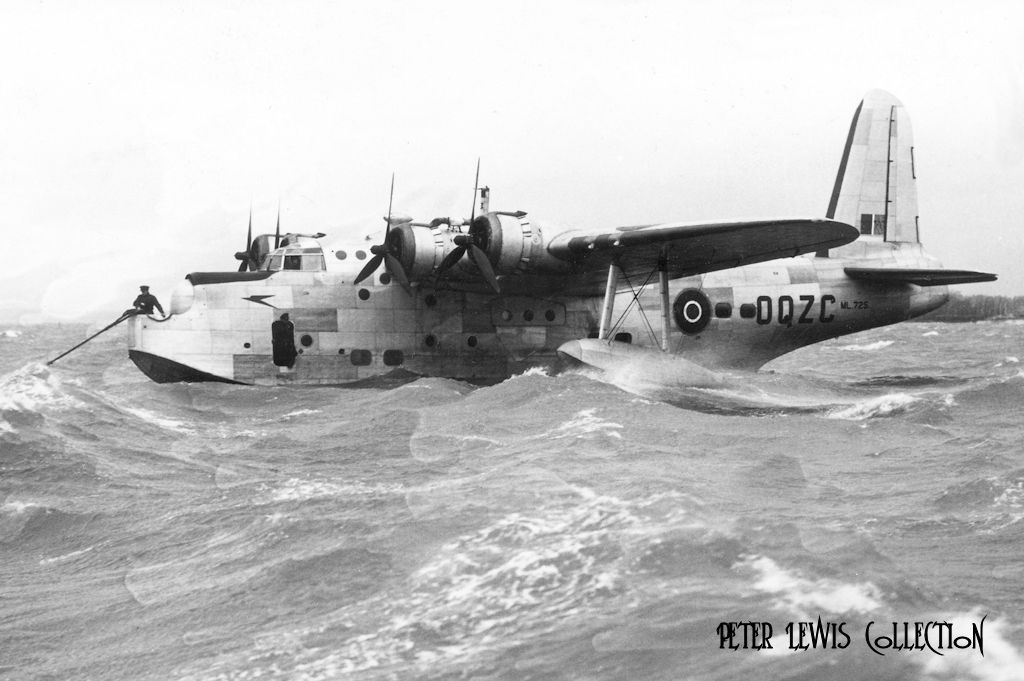 Looks like a bit of heavy weather with the mooring there!