Hello,
I had post this on another forums, but as directly related, I thought to post here too.
When the Pan American airways used seaplanes in their flights, there were some boats used to assist the their operations in the bases around the world.
While searching about the Pan Am seaplane operations in the Horta harbour, in Faial island , Azores, I start to be interested by these boats.
From some research, I learned that it is possible that Pan Am used standardized hull designs, from wooden boat builders, like Chris Craft, Wheeler, Julius Peterson, Stephens, etc. with own cabin designs specifications, but probably based in the motorboats and cabin cruisers of the builders. There is also athe possibility that some some shipyards, local to the seaplane bases, build some of these boats, probably smaller, general purpose ones.
With all the web search, I have already identified a few of the boats/boatbuilders. I looked for vintage boats, and compared with the old seaplane images. I find some boats that share the "looks", but not a single "match". That seems to confirm that they were dedicated construction /design, and not "off the shelf" direct adaptations from the "standard" designs of the builders.
So I thought in sharing some images, and see in anyone knows more information or have an idea of the boat type, and the shipyard/builder. More photos of boats of the same type are welcome to. They were built in 1933-1939 era.
Panair XVI-A (type)
From a 1942 Boat Review,a "Julius Peterson" ad, a 36' boat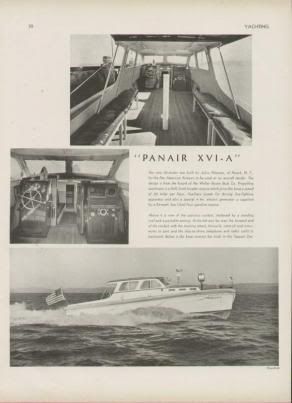 From a VanBlerck exaust ad
Unknow: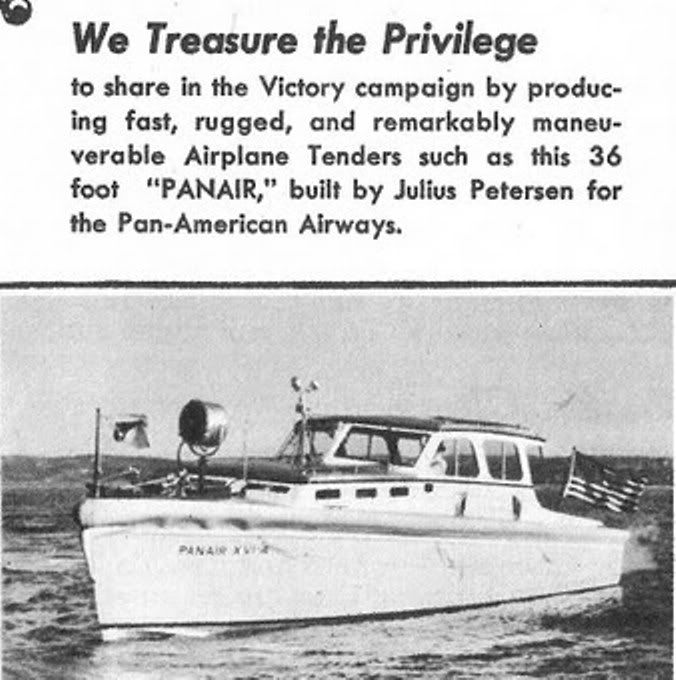 Pan Am boat at pontoon pier at the Seaplane Base, Noumea (panair XVN?-P)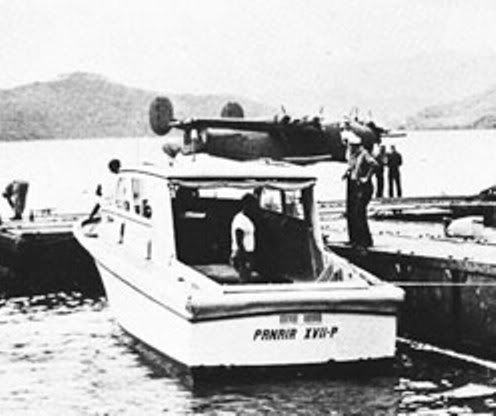 Other identified boat, Panair XI-P
This was made in the Stephens Bros. shipyard, in California.
Hull nº 634, cruiser, 36 ft, 23 October 1937
(source:
http://shipbuildinghistory.com/history/ ... ephens.htm
)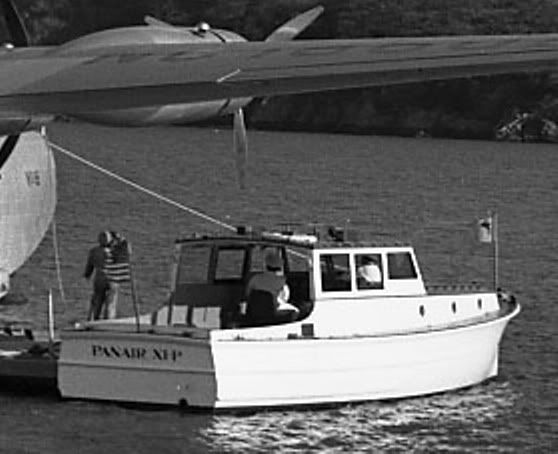 This is the same boat also mentioned here:
source:http://www.mission4today.com/index.php?name=ForumsPro&file=viewtopic&p=133500
(continue)