Hi all
I have a question on depth charges used by the RAF in the Short Sunderland during WWII
I have this photo I found on the net, which i believe are Mark VIII Airborne Depth Charge in service 1942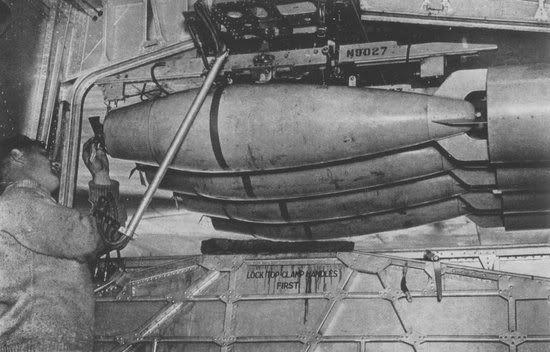 Then there are the ones on the Sunderland at Hendon which I have a feeling are the following
Mark XI Airborne Depth Charge in service 1942 (An improved Mark VIII with a concave nose to reduce ricochets).
I have some notes from a former RNZAF 490 Sqn pilot who was seconded to 270 Sqn RAF out of Jui in West Africa,
and he states Quote
"
The depth Charges were like a drum with no nose cone, but fitted with a tail unit to stop it tumbling in the
air and kep it traveling forward as it sank.
" end quote
(Bumble if you read this it was the gentleman who showed you around NZ 4115 Q-Queenie at MOTAT, of interest in his notes he also flew a 270 Sqn aircraft Q-Queenie, photo can be seen in The Flying Boat Queen)
Does any one have any further information/photos/pictures? I tried the ones by Louis but it came up with bandwidth
exceeded???
Thanks
Alan