Thanks. The museum docent in me (California Automobile Museum in Sacramento, years ago) laments the loss of a once-restorable bird, but… as the saying goes… when life hands me a lemon, I cheer and make lemonade.
There will not be much progress for a while, since I have several irons in the fire already. And we know how it goes with too many projects at once. But I will post updates.
For now, she is safely settled into my back yard:
You may notice a couple trailer axles – those will become a dolly – a wheeled table – for her.
"Her"?
Well, our first bus is named Millicent. Thus my forum user name here – I was thinking "a second Millicent".
Haven't come up with a name for this invention yet, but Miss Albatross might work. Though… I'm trying to come up with a suitable portmanteau of Albatross and Blue Bird (the bus brand).
As noted earlier, there are not many parts left in her. But any I have and have no use for are available to a restorer. Looks like primarily the big jack-shaft for the rudder pedals -- visible on the white table in the photo.
Of course, much of the "boat" will be removed. Surely everything behind the landing gear compartment. I may be able to keep some of the bow by relocating the engine rearward.
And probably the whole bulkhead / wall at the rear, which goes all the way down to the keel.
There is also a small contraption from inside the bow compartment – something about air pressure. Will take a photo.
And there is one part I need: The cover /door / hatch… which would be the hood on an American car and the bonnet on a British car: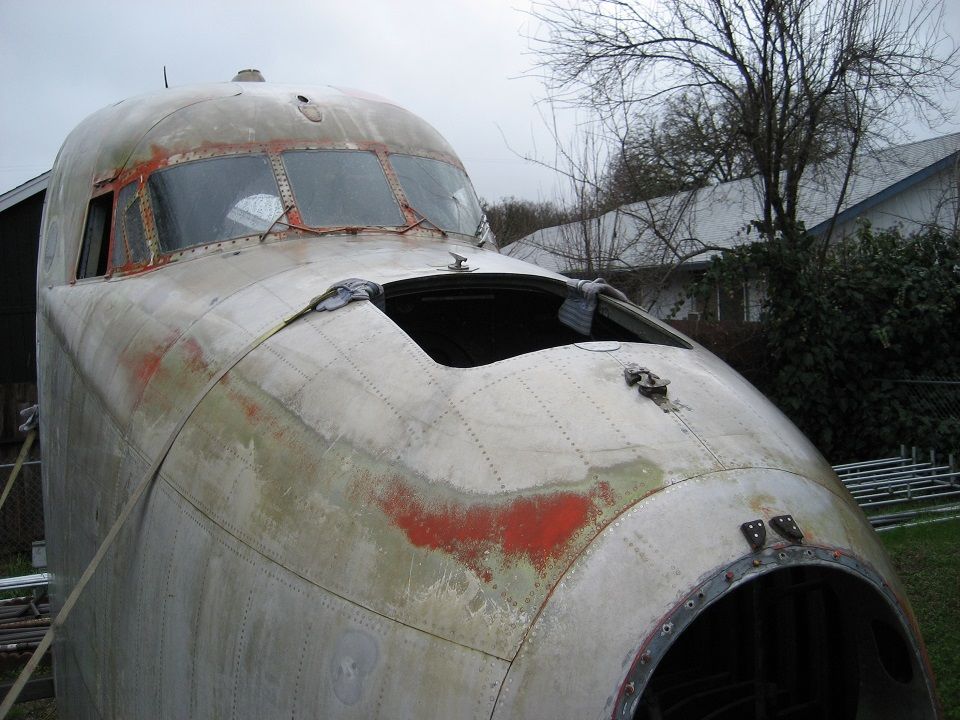 I can make one, but the compound curvature would be a new skill to (slowly) learn.
Of course, I could also mount something comical there.
Enough for today.
EDIT to add something comical.