Last week I called in at the Auckland Museum of Transport and Technology Meola Road site to check progress on their development.
The rear wall of the aircraft display hangar has been removed and the ex-TEAL Solent 4 ZK-AMO has been extracted. This space has now been filled with several smaller aircraft and a temporary rear wall erected to keep the weather out.
The new hangar extension is now being built at the rear of the existing hangar and will double the under-cover display area when completed.
The Solent has been removed down to the rear of the site and parked along with the ex-RNZAF Sunderland NZ4115, DC-3C ZK-BQK, Lodestar ZK-BVE and Ventura NZ4600.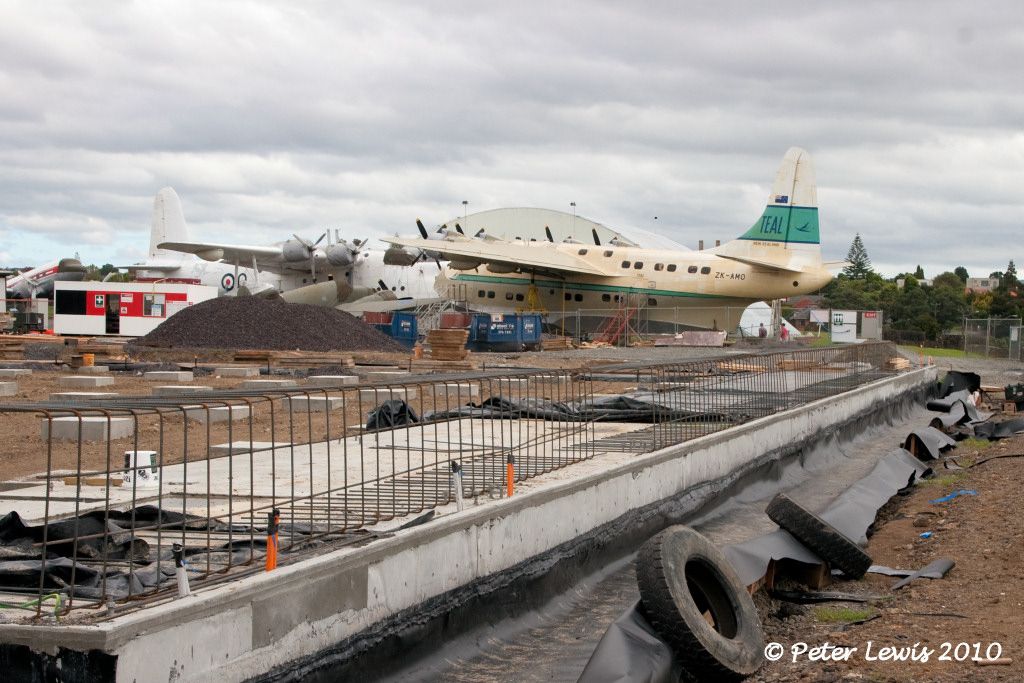 This group of aircraft is freely available for exterior inspection.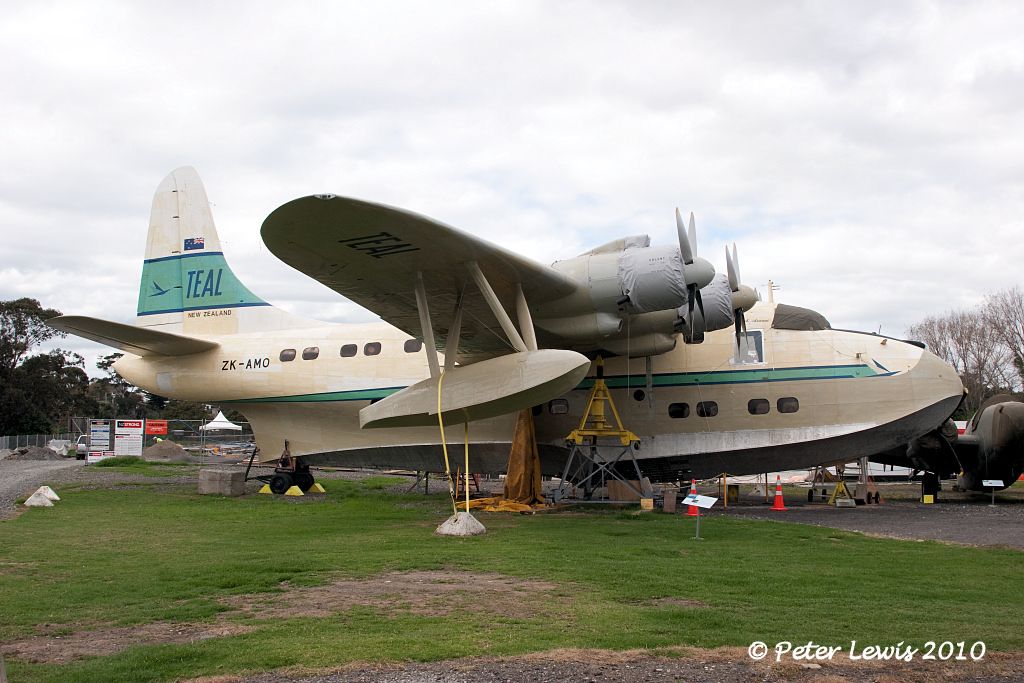 While the Solent is outside, work is being carried out on the airframe. This includes some repair work to the skins of the lower hull
The paintwork is also scheduled for some work. A varnish previously applied over the white paint to protect the coating has gone a patchy yellow, and will be removed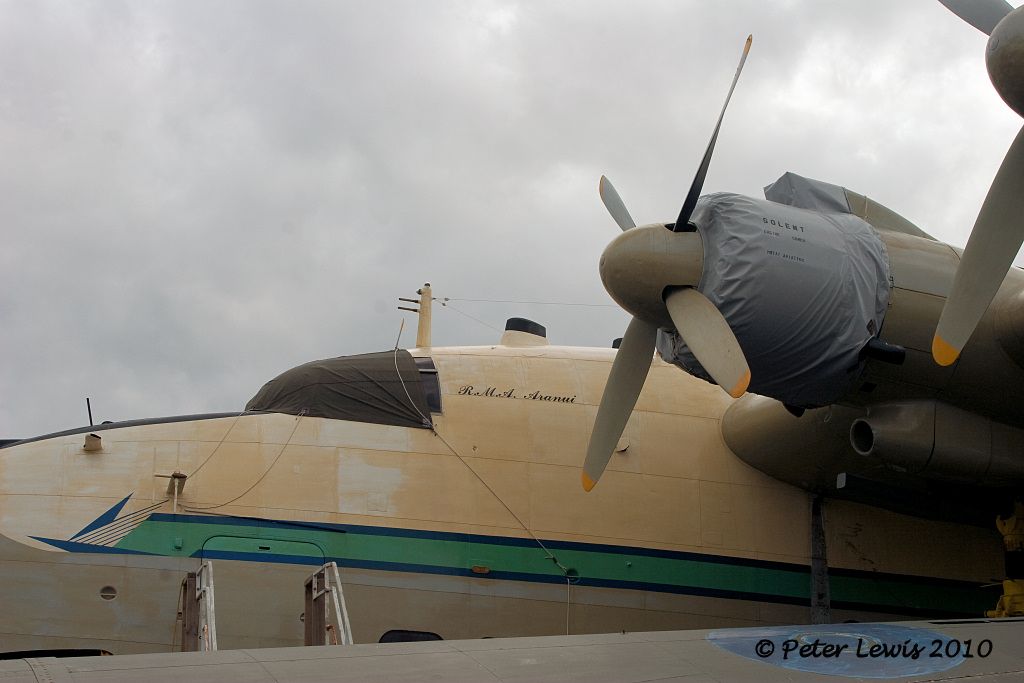 This is obviously not going to be minor job, given the sheer size of the aircraft
The accompanying Sunderland has spent all of its life at MoTAT outside, and this shows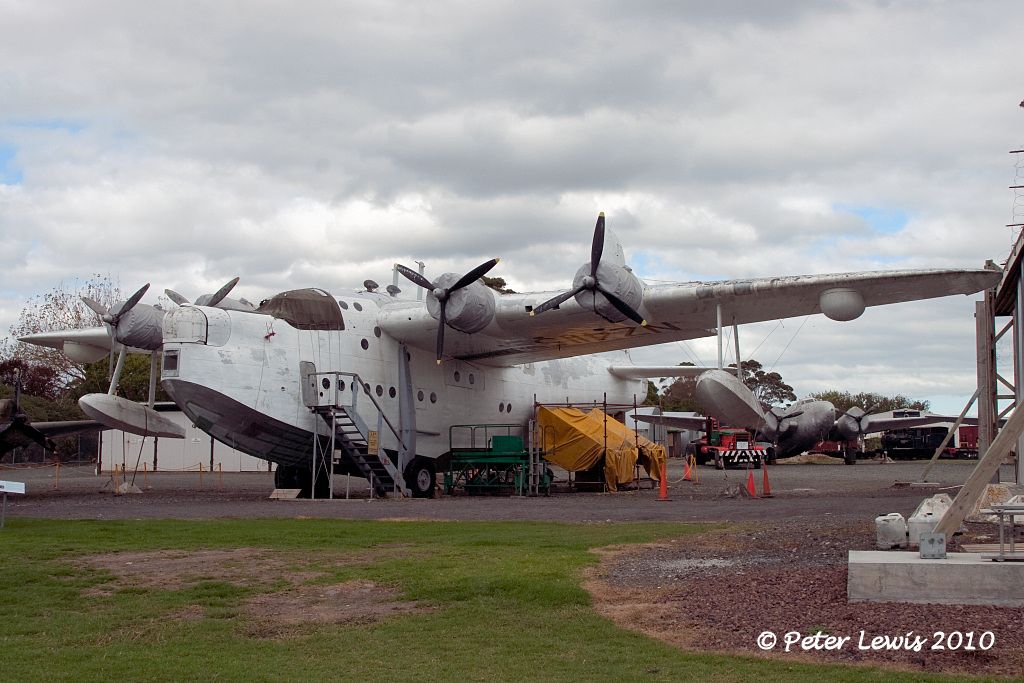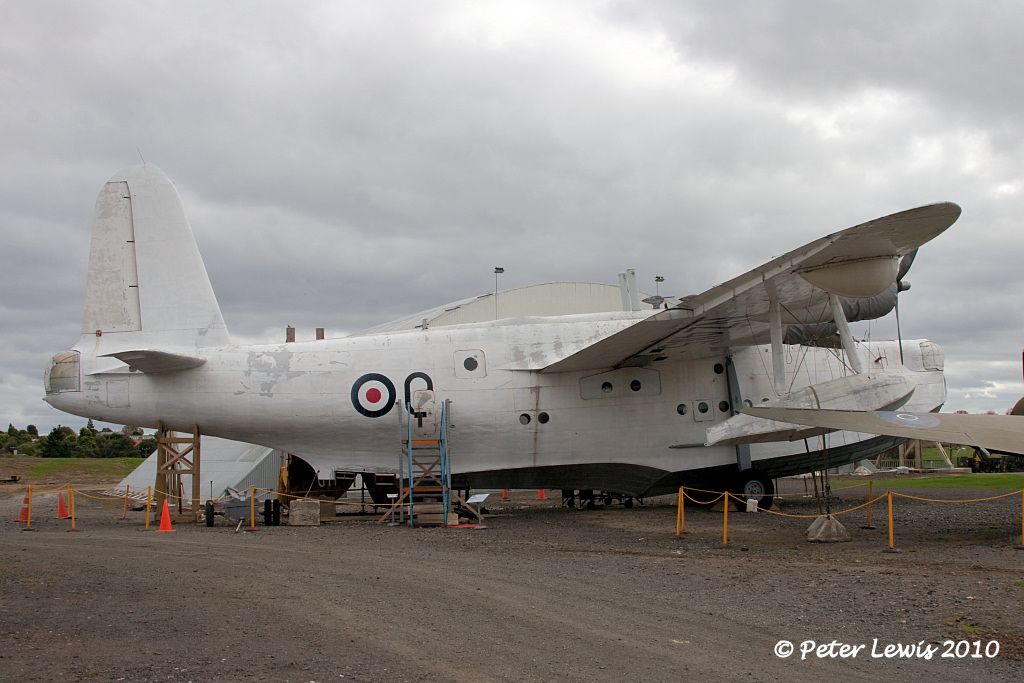 Work is also proceeding on this airframe, and when the hangar extension is completed both flying boats will be housed inside it and will then be able to be maintained to an exhibition standard.
A major project, but the work seems to be moving along at a good pace.