Just two days after returning from Biscarrosse in Catalina G-PBYA I was off again, this time to Reykjavik, Iceland! Plane Sailing's Catalina was invited to take part in Icelandair's 75th anniversary celebrations because its predecessor companies had operated the type in the passenger role, quite apart from the type's association with the area in WWII. The first leg was to Prestwick on May 23rd where we picked up three Icelandic TV cameramen and then we had an uneventful flight to Reykjavik the next day although the destination weather necessitated an ILS approach in gusty conditions. Sadly, we did not operate on the water whilst there but we did make three flights for veteran Catalina pilots and some Icelandair guests. We also flew a great display on the event day which included some formation with the Icelandair-liveried Dakota TF-NPK. We left Reykjavik for Oslo, a 7.5 hour trip with a max height of 11,500 ft and min temps of minus 11 degrees C inside. Luxury compared with wartime ops no doubt! One of the unique things about this great trip was the large number of locals who came on board for walkthroughs and said they had flown in Catalinas as passengers (many as kids) after the war - unique to Iceland!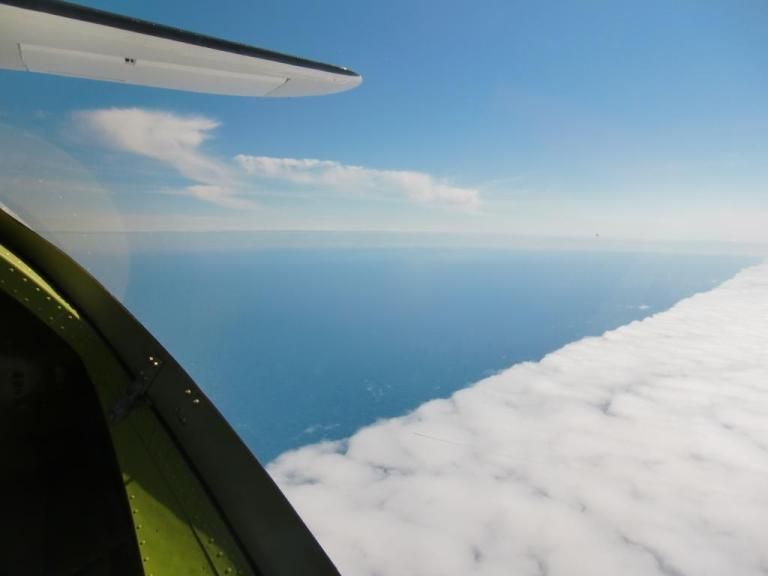 En-route Prestwick - Reykjavik and passing over a front...
Landfall over Iceland and close to the 'naughty' volcano...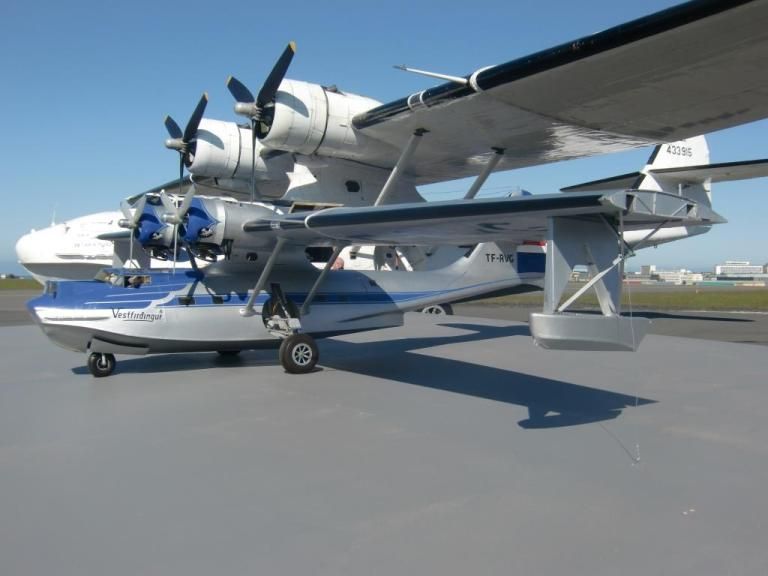 A magnificent flying scale model of Icelandic Catalina TF-RVG with the real thing in the background...
Baldur Sveinsson photo taken during our Reykjavik display slot...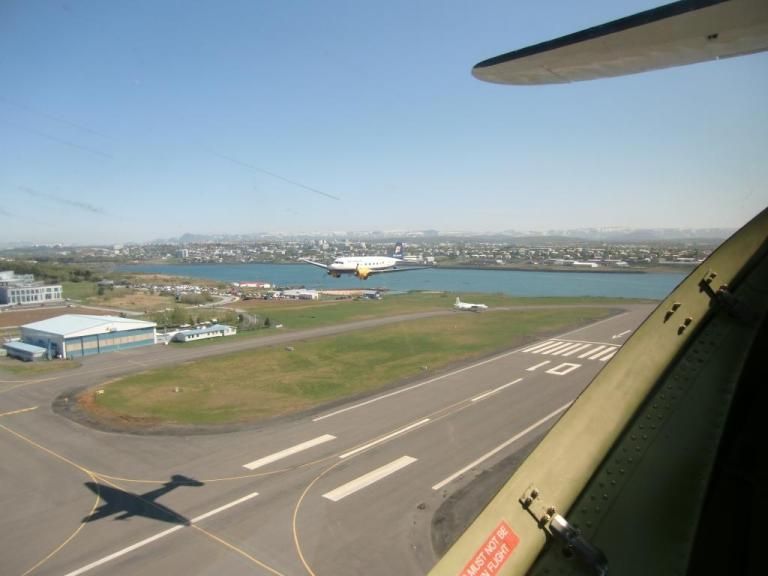 Formation with the Dak'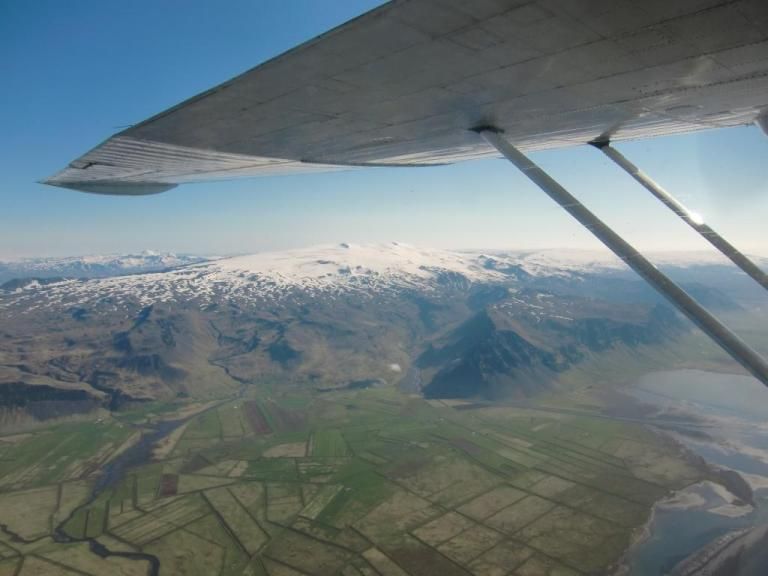 Farewell Iceland, Oslo here we come...