As you may know, the ex-RNZAF base at Hobsonville is being redeveloped as a residential and commercial centre known as Hobsonville Point.
As part of this redevelopment, the former maritime hard area now hosts a ferry service which runs from there to the Auckland downtown ferry terminal. This ferry operates two round trips in the morning and two further round trips late in the afternoon. The service is intended to cater for Hobsonville Point residents commute to work in the Auckland CBD, but is actually a public transport service open to all travellers.
During our 'staycation' over these holidays, we decided to patronise the service.
The new terminal utilises the bulk of the old flying boat wharf, with the addition of a covered walkway. The previous braby has been replaced by a new floating embarkation area.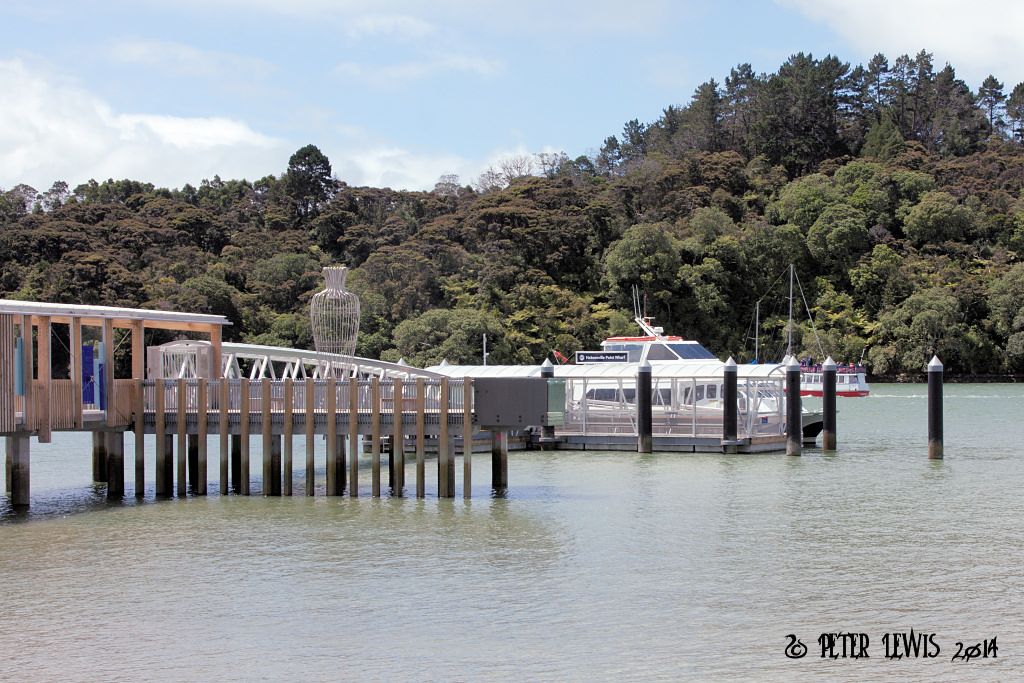 Old view
New view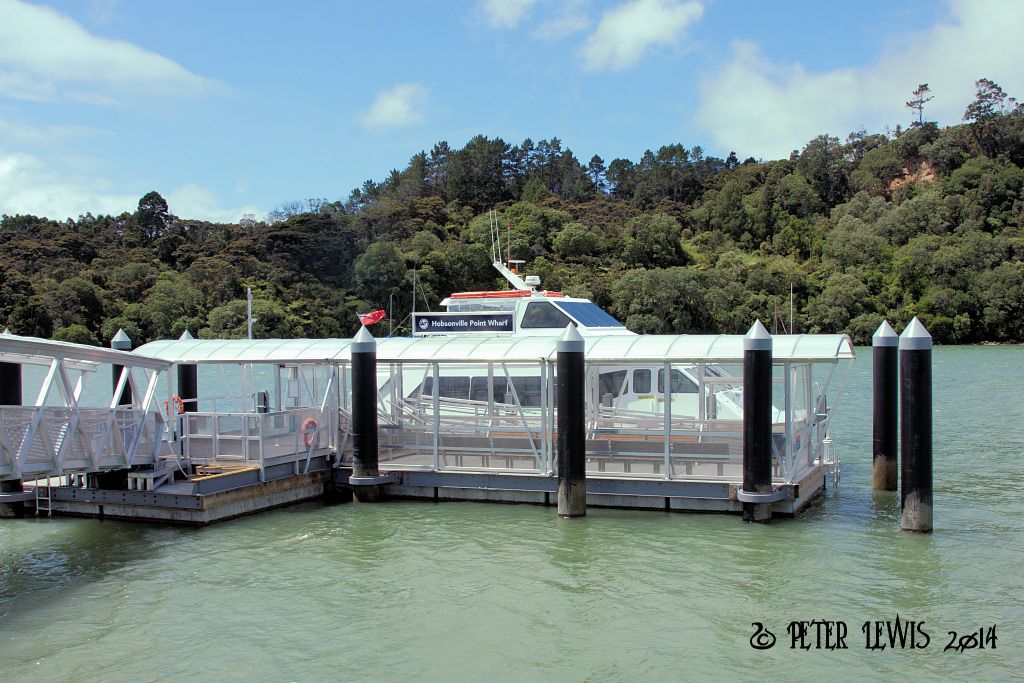 The covered walkway features illustrated panels on one side that detail the history of the Hobsonville area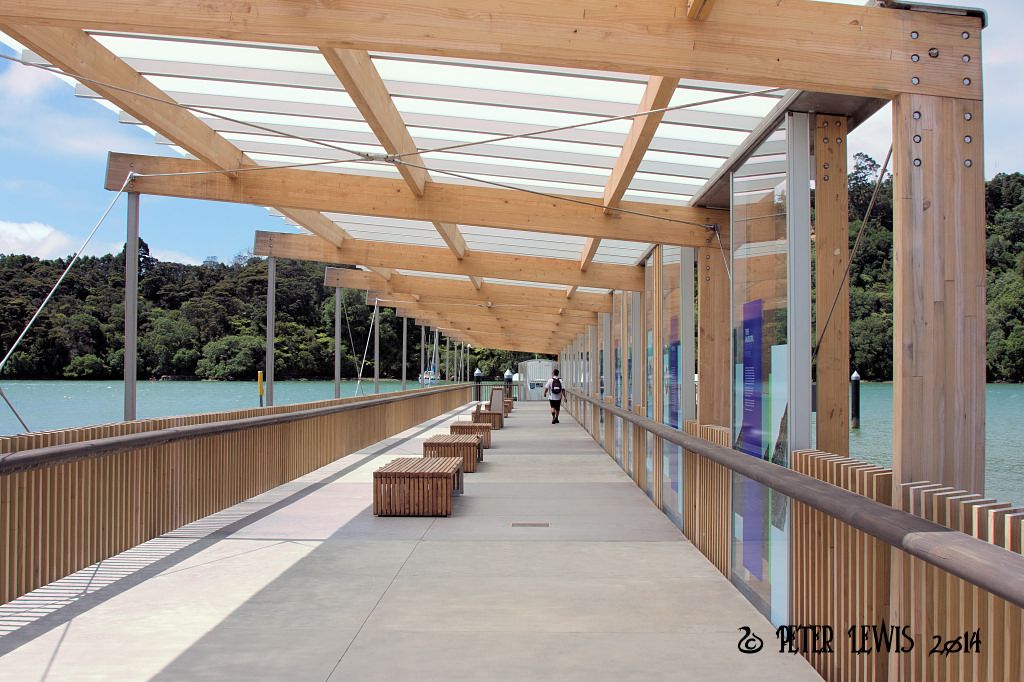 At the end of the wharf, the crewman invites you to board
The ferry, run by 360 Discovery Cruises, is the
Discovery II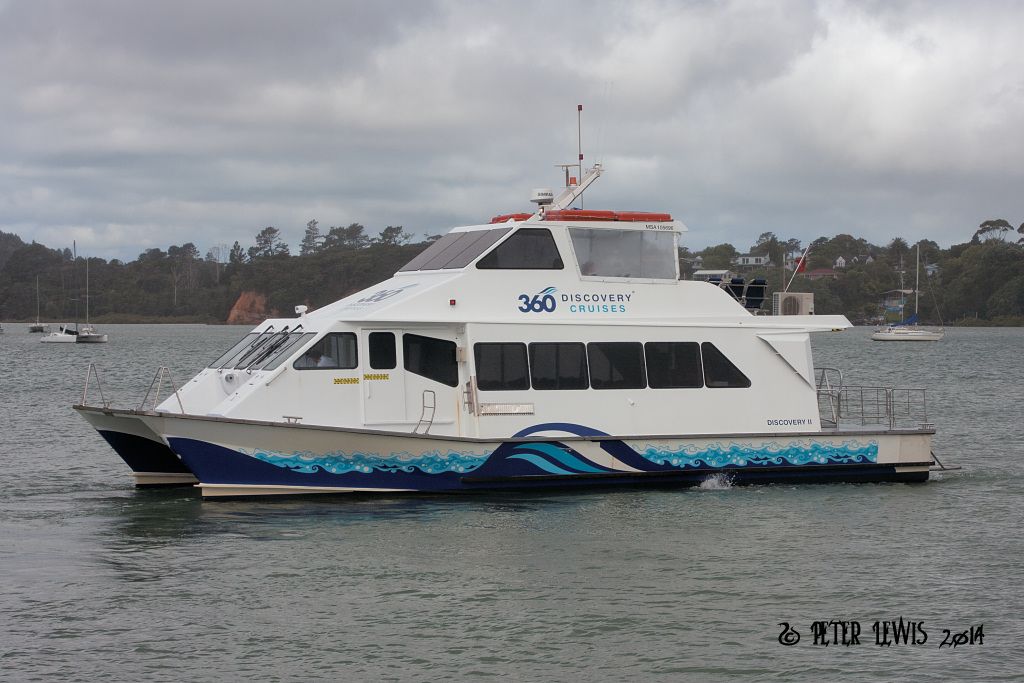 This vessel seats 44 pax downstairs and 30 upstairs. Quite comfortable seating, and some cafe food/drinks are available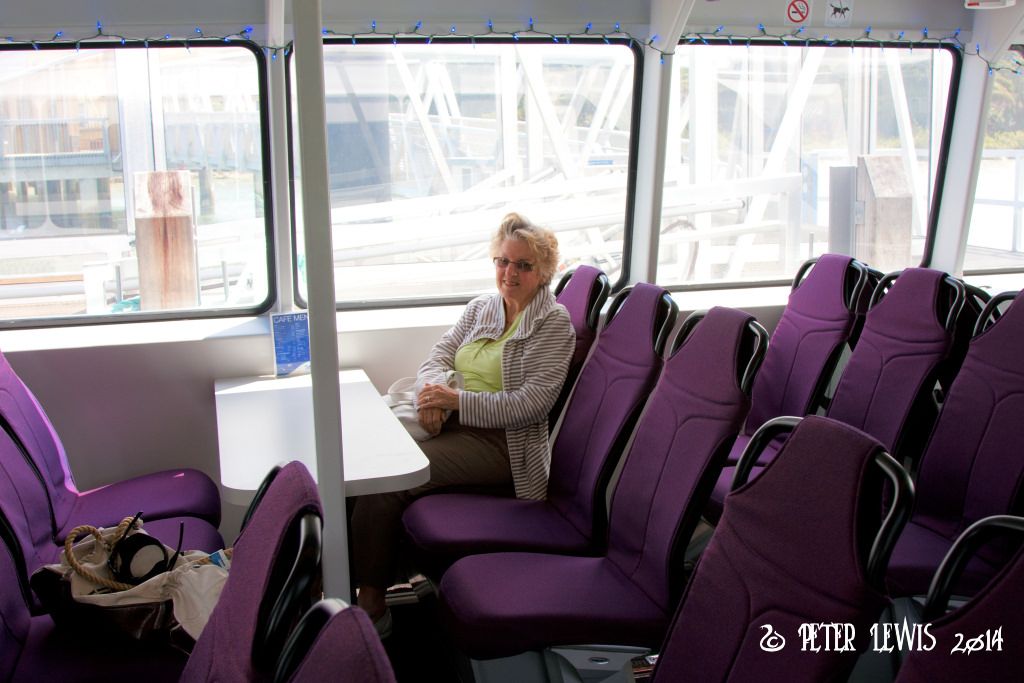 As we start our journey, we get a different view of the newly built wharf addition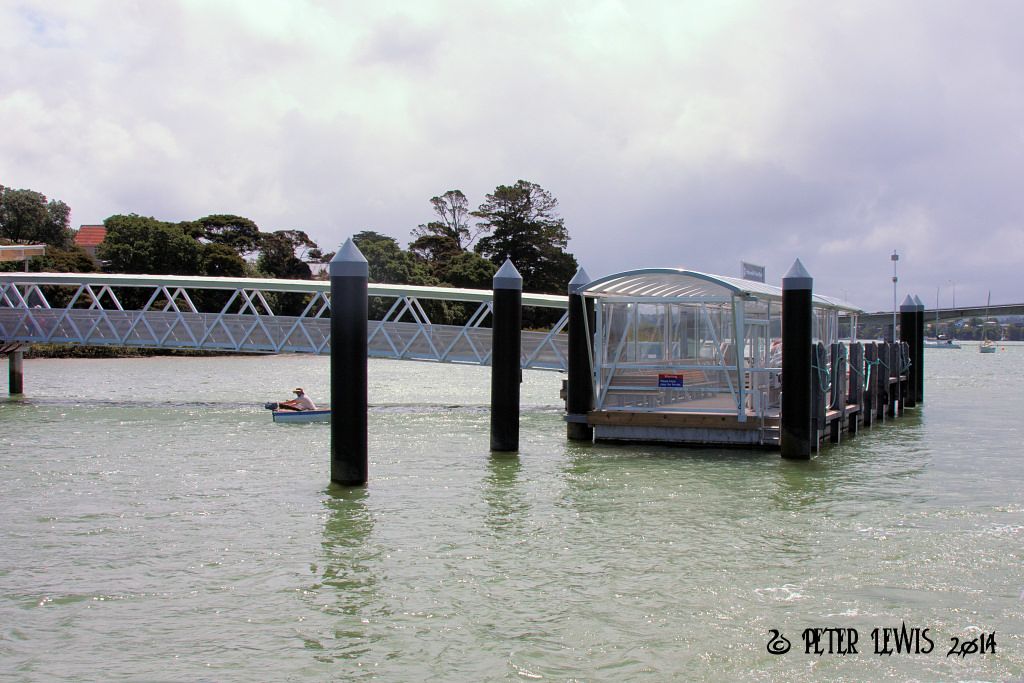 Moving away, you also get good views of the Hobsonville marine hard area. The old flying boat launching ramp is still in use, if only for fishing
While the hangar building sits empty. I have seen plans for a mezzanine restaurant to be constructed within this building.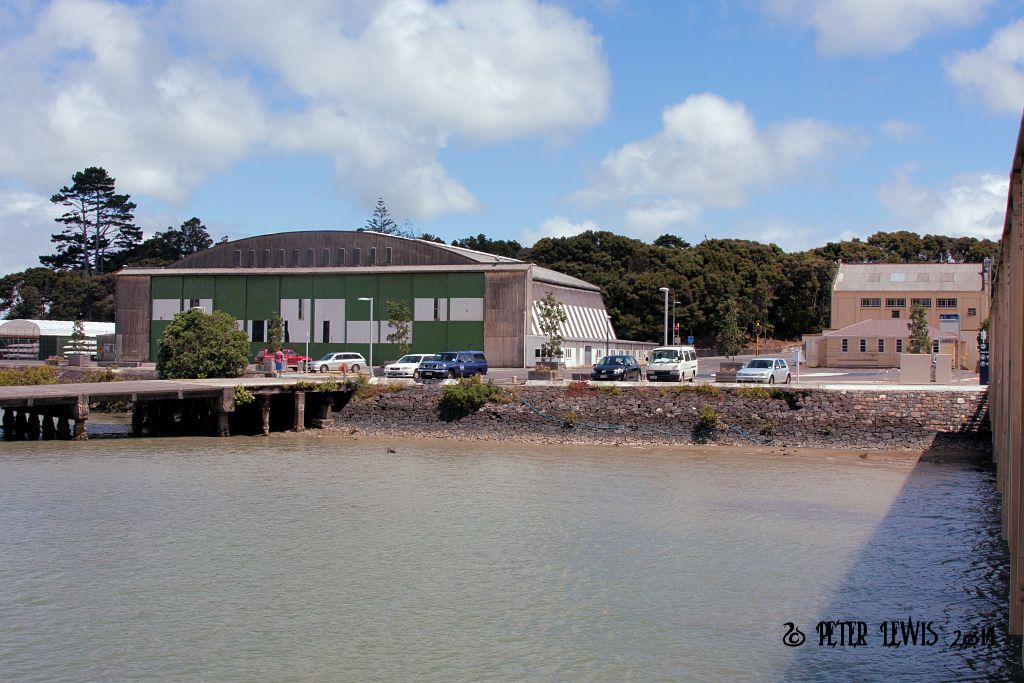 There is also a new ferry terminal at Beachhaven, the other side of the water from Hobsonville. The ferry will pick up or drop off passengers here on demand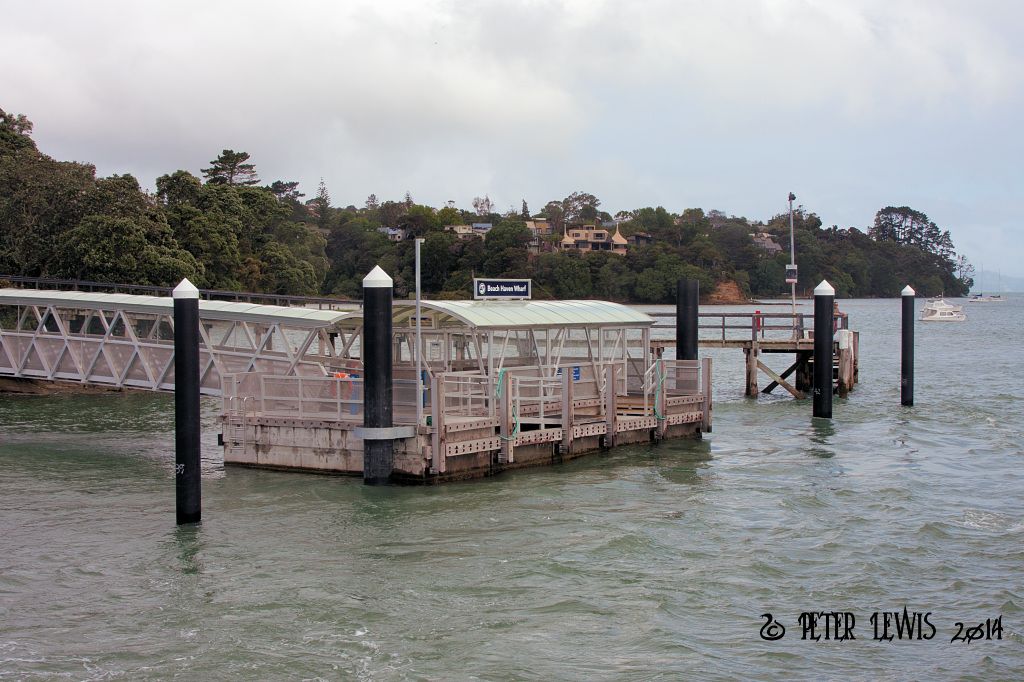 From out on the water, this view of Hobsonville . . .
reminds me of this view of Hobsonville. Oh dear.
The ferry keeps to the northern side of the upper harbour, and this gives a good view of Kauri Point. This is a navy installation, where they used to store things that might go bang back in the days when our navy had things that might go bang.
Next up is the Chelsea sugar refinery. This has been here for well over 100 years, and the sugar boats can tie up at the wharf and unload their cargo directly into the refinery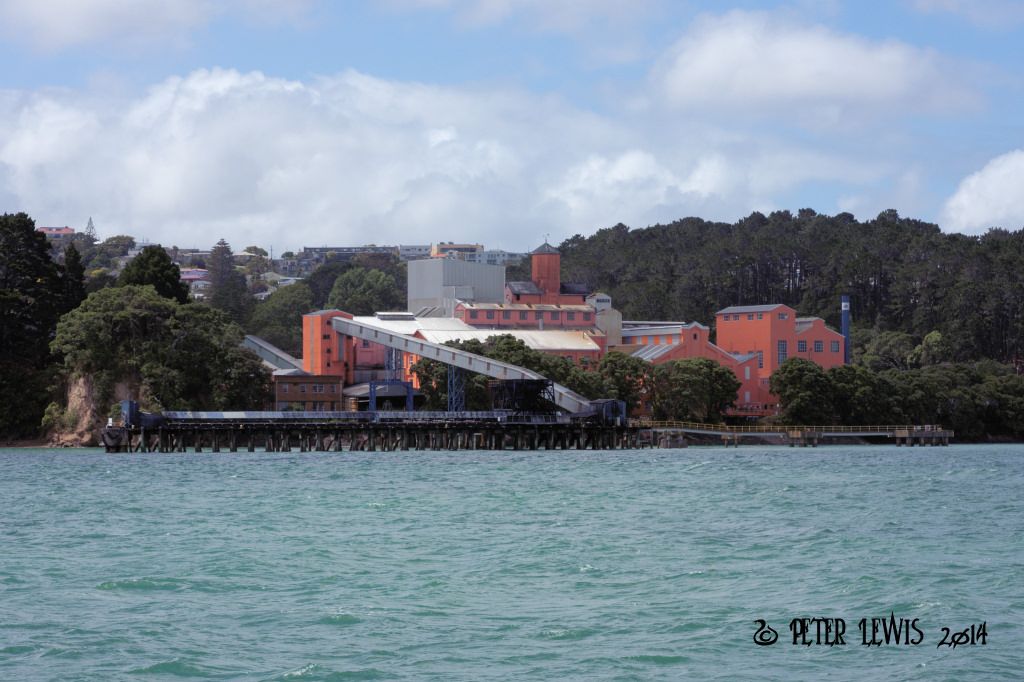 The route then goes under the harbour bridge, and heads across the water in towards the downtown Auckland tower blocks and the busy ferry terminal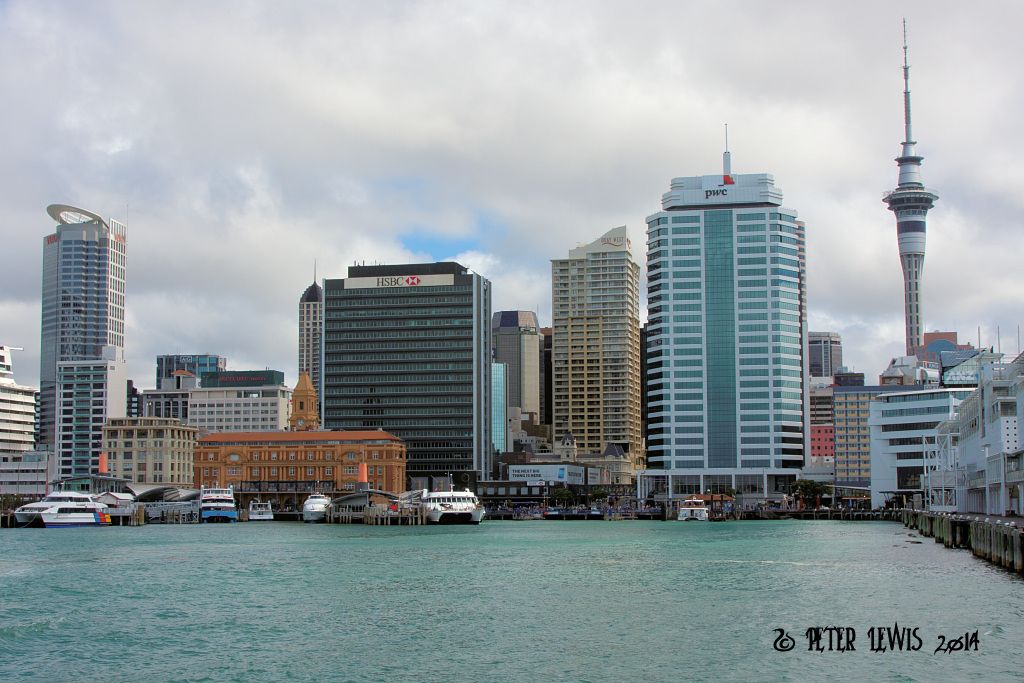 The end point for the run is the small wharf just to the west of the Fullers ferry terminals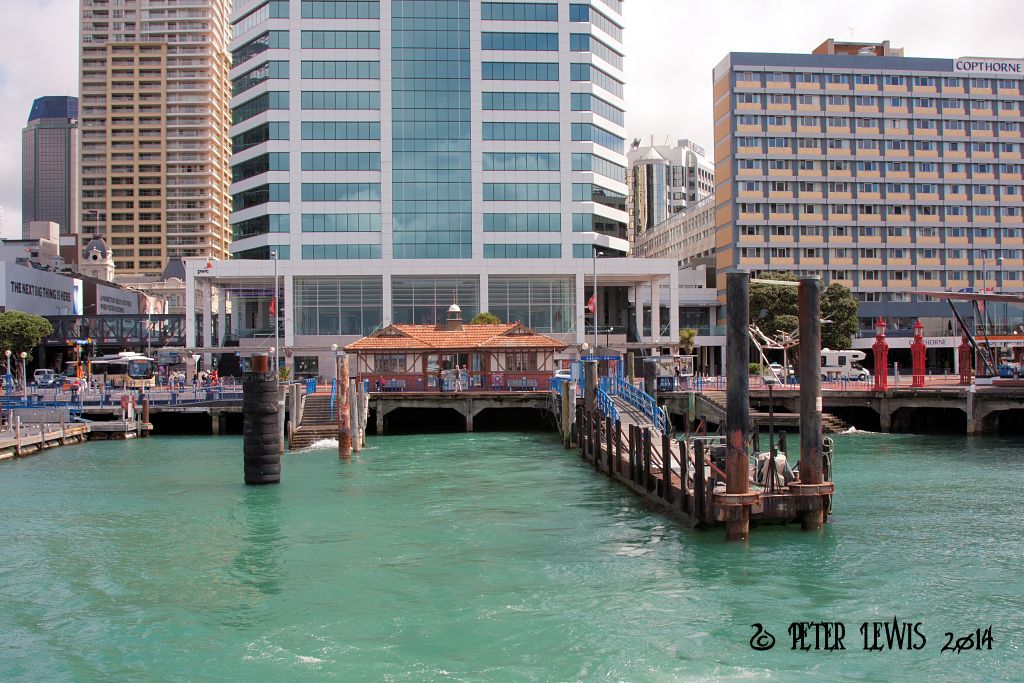 Disembarking, we can watch the
Discovery II
back away for the return run to Hobsonville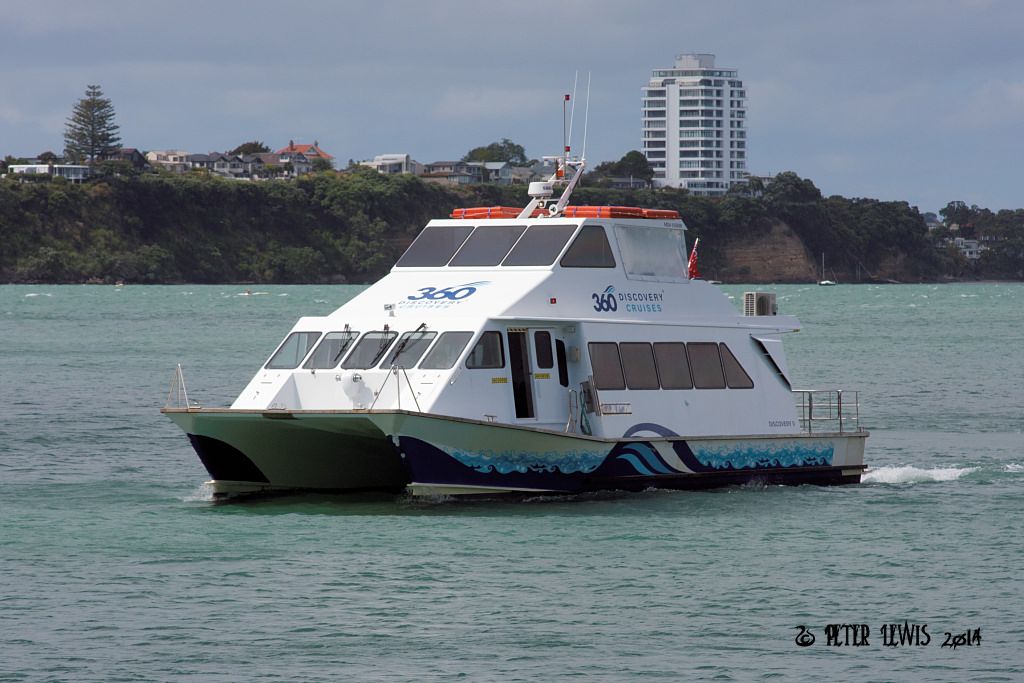 A nice little trip, if you find yourself a free afternoon to enjoy it.
Trip report bought to you by this Old Salt, who travelled courtesy of a pensioners card.