Hi All
I'm hoping some one may have a photo or diagram of what I am trying to verify.
On the Short Sunderlands Mk I/II there is a ladder/step attached to the main spar cover
on the flight deck - you can see it it this IWM photo link behind the Nav's chair.
http://i40.photobucket.com/albums/e242/ ... 6df8c1.jpg
The ladder/step whilst allowing the crew to climb over the spar (you really don't need it, really)
to my observation, is really for the MkI/II, being a postionable ladder/step to allow the crew to climb
upto the main overhead hatch. The ladder had to be positionable, as there is a platform that folds
out at 90° to the spar allowing crew to stand on it (eg Navigator to check sun/star setting/Sextant shots
crew to egres/ingress etc).
See the platform in the up postion here in this link (note the ladder/step is not there -though the mounting lug is)
http://www.castlearchdale.net/sitebuild ... rtable.jpg
Take a step forward to the MK V Sunderland and this step/ladder is not there, as in this photo
This is the table/platform which folds out
The MkV had a more enclosed postion around the spar, and areas for footholds.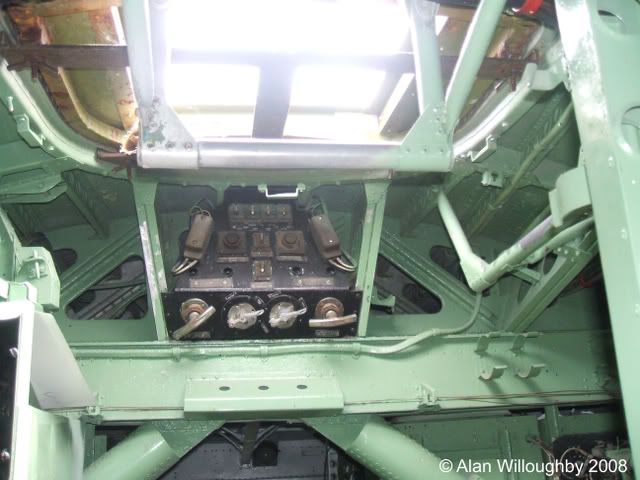 Question I have is, did the Mk III have this ladder/step?
Personally I don't believe so, as the flight deck had undergone some changes to accomodate the change
in the naviagtors table (especially when ASV was added) and lookng more a like the Mk V's
Thought/comments would be most welcome
Why am I asking this ? In my Sunderland build Mk III, I am currently working on the main spar area and need to
verify if the ladder/step was there on a Mk III
Thanks
Regards
Alan