G-PBYA update
Posted:
Sun Mar 24, 2013 10:06 pm
Plane Sailing's Duxford, UK-based G-PBYA took a major step towards the 2013 display season on Friday when its lovely refurbished props were hung back on their engines. We use the original A-frame boom attached to the front of the engine and the wing to support the hoist. At 500 lbs each prop assembly you do it carefully but engineer Garry Short has done it many times and knows what he's doing! Mr Legg just did as he was told!!
The nice shiny starboard unit on its trolley ready to be hoisted.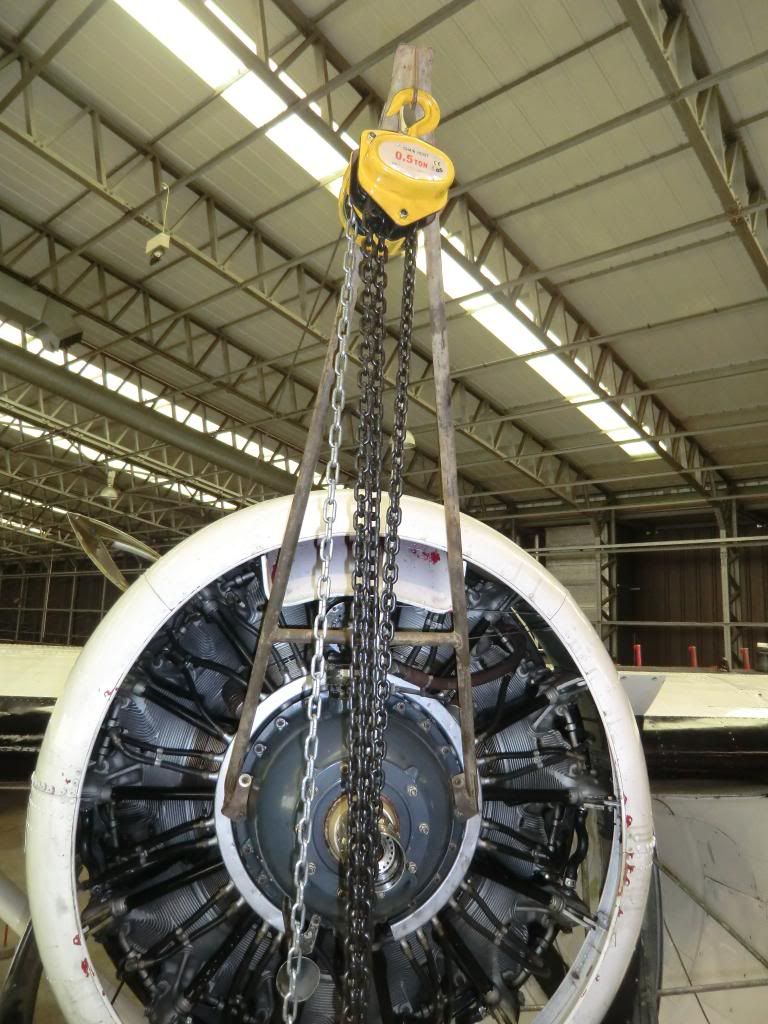 A close-up showing the hoist boom
Yours truly lending support